Ever seen two people wearing the exact same outfit, carrying the exact same bag with the exact same shoes? Well, I've seen many of those and some with the exact same hair scrunchy too. 'Twinning' is no more just a concept but a trend. One that is picking up big and spreading like wild fire. However, what most people forget while blindly following this trend is that subtlety is the key. While sisters Kylie Jenner and Khloe Kardashian looked like clones wearing everything identical from top to toe, mother-daughter duo Kim Kardashian and North hit bull's eye with nothing 'matchy-matchy' except their hairstyle. After all, the purpose here is not to look like doppelgangers but instead making fashion statements.
Make note, twinning is not only for the ladies. In fact, nowadays a lot of couples have also been making appearances donning scarves with the same print, identical pieces of jewellery or shoes of the same style or colour (preferably a pop mint or aqua). While these are accessories that one keeps changing depending on the attire, a watch is constant. So, why not pick a set of twin watches for you and your 'better-half' and pen your own style statement? Some of the most stunning luxury watches could be spotted online at Ethos Watch Boutiques.
Masters in the art of making exquisite timepieces, brands like Omega, Raymond Weil & Longines, come to your rescue with an assorted collection of couple watches. Here are a few that are sure to make heads turn and eyes pop:
1. Omega Constellation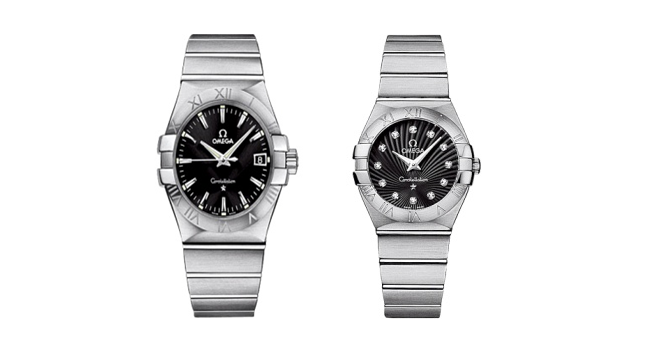 (Model# 123.10.27.60.51.001 & 123.10.35.60.01.001)
For lovers of bling, Omega Constellation adds the just the right amount of sparkle to any outfit. While the Gents' collection boasts of several distinctive features, sizes, metals and dials; the Ladies' collection contains at least one piece to suit every wrist. What makes this collection stand apart from the rest is the magnificent display of diamonds in a supernova pattern. a definite dazzler for the eyes of the onlooker.
2. Longines Watchmaking Tradition Saint-Imier Collection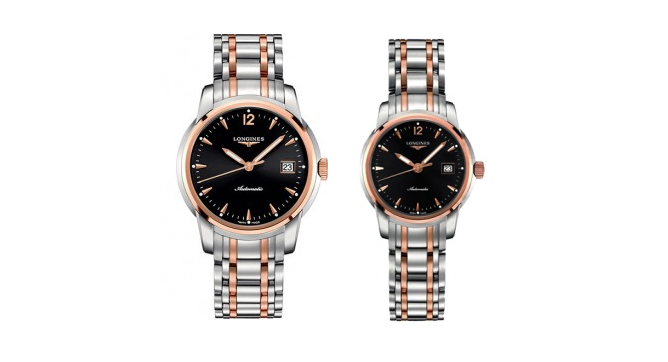 (Model# L2.766.5.52.7 & L2.563.5.52.7)
The Longines Watchmaking Tradition Collection is a true symbol of the brand's superior technology and sense of aesthetics. While the Gents' collection sports a slightly bigger dial and a wider stainless steel bracelet, the Ladies' version spells timeless class perfected with finesse. Adding to the glamorous and sophisticated allure are the diamond studded bezels and dials. The dials are offered in colour options ranging from majestic black to serene white with a few limited edition pieces in unique shades of gilt and mother of pearl.
3. Raymond Weil Tango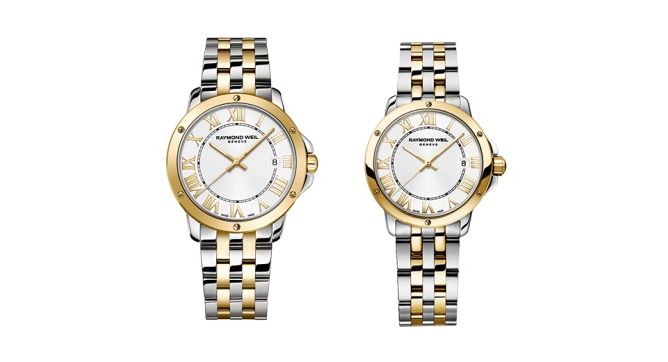 (Model: 5391-STP-00308, 5591-STP-00308)
Tango from the house of Raymond Weil, is a collection that perfectly embodies the rare combination of modern style and timeless elegance. Simple in its appearance, it boasts of grace and sophistication. Pieces from the Tango Collection come with a stainless steel bracelet and mother of pearl dial adorned with classy roman numerals.
https://www.ethoswatches.com/brands/raymond-weil/tango.html
4. Longines Sport Conquest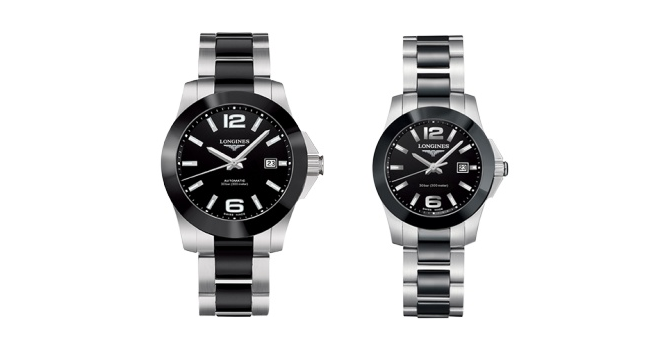 (Model: L3.257.4.56.7, L3.657.4.56.7)
Pieces from the Sport collection have a unique sporty charm rendered by enlarged bezels available in stylish shades of black, blue, red and silver. The modern roman numerals to mark hourly intervals of time invariably boast of classic elegance. Adding to the beauty of a few select pieces is the sapphire crystal casing that creates multiple layers of anti-reflective coating for an unhampered view of time. Available in several colour tones ranging from white to black including unique shades of blue and mother of pearl, the circular dial boasts of ever-enduring grace. Longines adorns the bezels of some of these watches with diamonds for a glamorous dimension.
https://www.ethoswatches.com/brands/longines/sport_.html