Second only to the internet, the popularization of food trucks has done more to open up opportunities for entrepreneurs and culinary gurus than just about anything else. With dramatically decreased capital costs, would-be business owners are finding fewer barriers to entry and greater access to growing markets. For restaurant owners who operate exclusively out of a truck, a fully equipped food truck represents their largest capital investment. A few basic precautions can go a long way to help protect that investment from accidents, vandalism, and theft.
Tip 1: Use Splash Guards on Fryers and Ventilate
Without a well-ventilated truck, grease will rise into the air and stick to all surfaces of your food truck. Without splash guards, you risk not only injuring one of your employees, but you will risk spilling oil in your truck, which is one of the hardest messes to clean. In extreme cases, unventilated, unguarded fryers can even be a dangerous fire hazard.
Tip 2: Secure the Truck
Theft is always a risk in any business, and you should take a proactive approach when protecting yourself from theft. When not in use, equipment and tools should be stored and locked away. Food that you keep in refrigerators should be locked up and counted every day so that you will notice if anything happens to go missing.
Tip 3: Follow a Routine Cleaning Schedule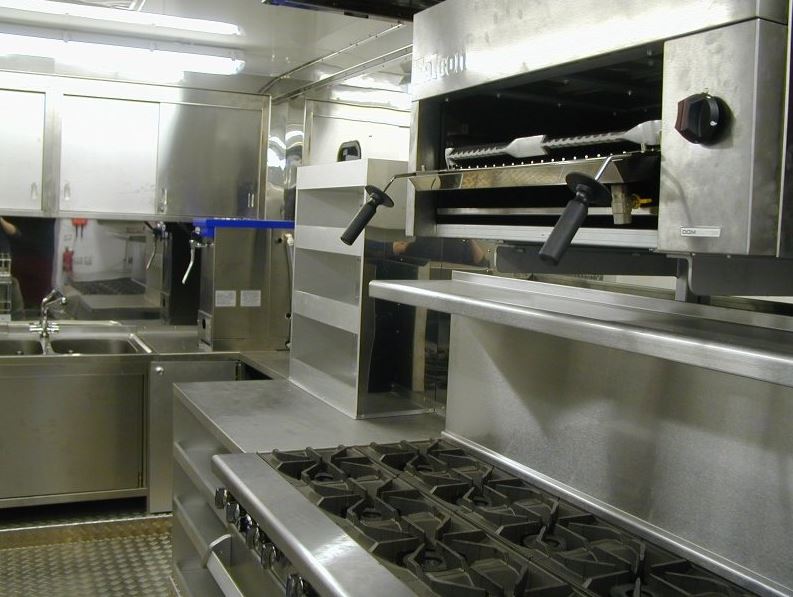 Keeping your equipment clean will protect its value and prolong its life. If you don't maintain a cleaning schedule, food debris will destroy your expensive kitchen appliances. You will attract pests, and it will not be long before you cannot operate due to failing facilities.
Tip 4: Invest in Cases for Your Equipment
You will need to change locations often, and the road to your next stop can be riddled with potholes, speed bumps, and sharp turns. Investing in quality cases for your equipment is a must. SKB case store provides high quality hardshell cases to protect your equipment from being damaged, we highly recommended checking out what they have to offer.
Tip 5: Tie it Down
If your equipment is not secure, it will move around during transport and cause damage to your truck and other kitchen appliances.
Entrepreneurs are the backbone of the market economy. You are providing jobs, taking risks, making the investments, and literally feeding the people of your communities. We live to see you succeed! Take the time to be intentional about protecting your investment so that you can continue to win in the marketplace with your unique ideas and your entrepreneurial drive.